16-year-old Oklahoma native Gracee Shriver appeared on last night's The Voice singing a cover of Kacey Musgraves 'The Rainbow'.
A cover that wowed judges Kelly Clarkson and Gwen Stefani so much, both women were soon vying for Shriver to be on their team.
Gracee Shriver being from Owasso, Oklahoma, however, really revved up Stefani who must have thought as she was dating fellow judge and Oklahoman Blake Shelton, she was going to win this match.
"Gracee, this is meant to be. He's from Oklahoma, she said, pointing at Shelton. "I go to Sooners, I go to Old Red, I go to Lake Texoma. The point is that your voice is a character voice. I almost got chills because it was such a unique sound."
But Kelly Clarkson, being the fighter she is, was having none of it.
She went in for the kill saying that, while she wasn't dating Blake Shelton and she wasn't from Oklahoma, her husband was managing Shelton.
"I'm not dating Blake, but my husband manages him", Clarkson said, "I don't have that kind of in, but I have the industry in. And that's what you're wanting. I feel like I'm gonna go nuts if you don't pick me. That's it!"
And, after just a little bit of pressure from Shelton trying to get Gracee to choose his girlfriend Gwen, Gracee Shriver prayed "Please God", and then chose Kelly Clarkson's team.
And I've got to say, I screamed as loud as Kelly when she did. Because, while I do like Gwen Stefani a whole lot, I adore, adore, adore Kelly Clarkson and everything about her.
Watch Gracee Shriver pick Kelly Clarkson on The Voice last night in the video below. Don't you just know she made the right choice???
Related reading: Watch Kelly Clarkson sing 'People Like Us' live — because holy hell, she's amazing!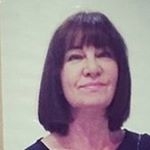 Latest posts by Michelle Topham
(see all)