News out today is that new video game developer Graceful Decay's Maquette will be released on PC, PS4 and PS5 on March 2nd.
The studio's debut game also came with a cast announcement — that Bryce Dallas Howard and her husband Seth Gabel will play Maquette's protagonists Kenzie and Michael.
The Maquette release announcement also spawned a new trailer that showcases just how gorgeous this game is, with bright, colorful graphics and beautiful landscapes, buildings and object designs.
The seven-chapter story, however, is bittersweet, with Bryce Dallas Howard telling The Hollywood Reporter the game itself doesn't have a stereotypical happy ending:
"This is about a relationship that ultimately doesn't work out, but it's not a tragedy in any way, shape or form. There is no villain in the game, instead it follows two people who were together for a time in their life and impacted one another's growth, and then simply moved on."
To some extent a plot reveal many gamers will probably wish she had not talked about.
San Francisco-based developer Graceful Decay describes Maquette in this way:
Maquette is a first-person recursive puzzle game that takes you into a world where every building, plant, and object are simultaneously tiny and staggeringly huge. Maquette makes it possible by twisting the world into itself recursively in an MC Escher-esque fashion.

Head to the center of the world and you'll feel like a giant, towering over buildings and walls. But venture further out, and start to feel small as things get larger and larger – to the point where cracks in the ground become chasms.

In Maquette you will explore the scales of everyday problems in a modern-day love story. Where sometimes the smallest of issues can become insurmountable obstacles.
You will be able to grab Maquette on PC, PlayStation 4 and PS5 beginning on March 2nd. Until then, watch the Maquette trailer below and luxuriate in those gorgeous graphics.
You can learn even more about the game on Graceful Decay's website.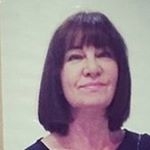 Latest posts by Michelle Topham
(see all)