Writer Graham Moore gave the best and most touching acceptance speech at the Academy Awards last night, telling the audience that he tried to commit suicide at age 16 because he felt like he "didn't fit in". He then used his moment to give a message to teenagers who may be feeling the same way, telling them not to attempt to do the same, as there was a place for them. A place where they would fit in.
Backstage, Moore also talked to the press about his win, his speech, and the fact that he still "deals with depression every day".
Moore said, "This was my 45 seconds in my life to get on television and say something, so I felt like I might as well use it to say something meaningful". He went on to add "depression is something I have dealt with every single day of my life since", but said he was lucky to have a family who was so supportive.
Watch Graham Moore backstage at the Academy Awards last night. Then think about all those kids who didn't make it through that suicide attempt, and how they will never have the chance to do something meaningful with their lives. So incredibly sad.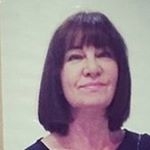 Latest posts by Michelle Topham
(see all)