On last night's Graham Norton Show, (Friday, April 13th, 2018), Graham's guests were asked if they had any rational or irrational fears. Actor Martin Freeman apparently has one that, as Graham put it, if it actually came true you would think he would have learned by now.
Martin Freeman's irrational fear?
Choking.
According to Freeman, who thinks his fear is actually rational, "Choking. I think choking is a rational fear, isn't it?"
"Well, are you scared of choking all the time?" asked Norton.
"Not all the time," replied Freeman. "But you know something, I'm going to open up to you as this is a bit like therapy. And I've had two gin and tonics".
He then went on to tell a story about how he is terrified of the stones in avocados, because every time he cuts one open he imagines it lodged in his windpipe. And he once choked on crisps (potato chips to you Americans), because he likes them so much he barely chews them before swallowing.
Actor Andy Smart had to give him the Heimlich maneuver to stop him from choking to death.
"That's  happened to me a few times," added Freeman.
"Wait a minute!", explained Graham. "That's happened to you a few times?"
"Yeah," said Martin Freeman.
"Stop wolfing food down!" shouted Norton.
The conversation devolved from there, until it ended with Graham Norton telling Martin Freeman, "I can't wait for your obituary. — "He'd been warned many times".
Leaving the rest of us thinking we should probably learn how to do the Heimlich maneuver just in case we are ever in a room with Martin Freeman.
Freeman is currently starring in the new Marvel Comics superhero movie Black Panther, playing Everett K. Ross. a member of the CIA.
After you have heard his potato chip story, it seems a bit unlikely, doesn't it?
Watch Martin Freeman on his fear of choking in the Graham Norton video below. Bless him.
Related: Graham Norton gives Matt Damon 'the love fest', and it's funny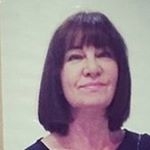 Latest posts by Michelle Topham
(see all)