Series 18 of The Graham Norton Show starts on September 25th. But, until then, to keep us going Graham has been releasing compilation videos on his YouTube channel of clips from previous shows.
Today's compilation is a video Norton is calling 'Unlikely Celebrity Friendships', and it celebrates those celebrities who have something in common with other celebrities you may never think was possible.
Celebrity friendships like that between Kanye West and Seth Rogen (they're gym buddies), Sir Ian McKellen and Harry Styles (they shared a lovely cuddle on one of Norton's shows), and Meryl Streep and Mark Ruffalo (who actually shared a kiss — and didn't that just make Ruffalo's day).
Watch Graham Norton's 'Unlikely Superstar Friendships'. As usual, it's cute, and witty and hilariously funny, and proves once again why The Graham Norton Show is the best talk show on TV. Anywhere.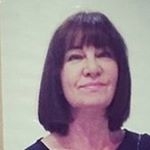 Latest posts by Michelle Topham
(see all)