You've got to love British talk show host Graham Norton. Not only did he do his ALS Ice Bucket Challenge today, he also nominated three other people you might not expect. Okay, well two people you might not expect and……his own dog, Bailey. (Animal cruelty, Graham? Shame on you) 🙂
Norton posted his Ice Bucket Challenge video to his Instagram account a couple of hours ago. A video showing him standing by a pretty looking lake somewhere, and with he himself sporting a rather scruffy beard.
Graham Norton's Ice Bucket Challenge nominees, of course, were as daft as you'd expect coming from this funny man. "Kim Jong-un of North Korea, Bailey my dog, and Pope Francis of the Vatican".
From what he said, poor Bailey might not have any choice in the matter, but wouldn't it be interesting if Kim Jong-Un and Pope Francis took up the challenge?
While we're waiting, you can watch him pour water on himself in his video below.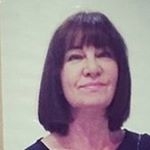 Latest posts by Michelle Topham
(see all)