I always wonder why so many people don't seem to understand celebrities need to know that they're loved as well. Yet many people seem to think, because a singer, actor or author has fame, and money, and is always in the public eye, they don't need to be told how much they mean to us.
So it was sweet to see and, of course, a confirmation, when British talk show host Graham Norton uploaded a photo to his Instagram account of a note someone pushed into his hand at St. Pancras Station in London the other day.
From a "nice lady", as Graham said, the note just simply says, "Dear Graham, We love you", followed by three kisses.
Norton's hashtag response? #mademyday
How sweet is that.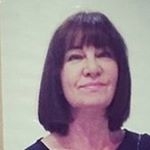 Latest posts by Michelle Topham
(see all)