Graham Norton gives Matt Damon the love treatment
Whenever Graham Norton uploads another video compilation of various appearances of one particular celebrity on his talk show, I always think of it as Graham Norton giving the person 'the love treatment'.
That is because the videos are usually the 'Best Of' that particular celebrity's appearances and are always lovingly put together and screamingly funny, proving just how much Graham just adores the celebrity he is promoting that day.
Today's 'Best of video' is the Best of Matt Damon on Graham Norton, and this one shows not only what a lovely man Matt Damon really is, but just how many times he has been invited on Graham's popular talk show over the last few years.
Damon's Graham Norton video includes him chugging back a full glass of champagne, his story of why he has not yet watched Downton Abbey (because his wife won't wait for him to catch up), how much fans loved the Matt Damon ponytail (so much so they tweeted rude tweets about it), and the time he showed up on The Graham Norton Show with both other guests (Hugh Bonneville and Bill Murray), and Graham, wearing the same colored suit.
"Yeah, it's odd," quips Damon. "I've never seen this color, and now I see it on three men at once".
Watch the Best of Matt Damon on The Graham Norton Show in the video below. And isn't it easy to see why he keeps on getting invited back?
After all, not only is he a lovely, lovely man but he even said on one of his appearances, "By the way, this is the best time I've ever had on a talk show", and genuinely meant it.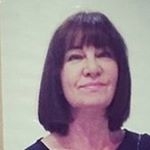 Latest posts by Michelle Topham
(see all)