As much as I adore Graham Norton, I'm not too sure I was a fan of his recently added beard. A beard that surfaced on his Ice Bucket Challenge video yesterday. So, I have to say I'm not too upset Graham Norton has just shaved off his beard – or, at least half of it.
The Norton beard shaving came to light this morning when he posted a cute photograph of himself on his Instagram account with only half a beard. The comment reads "Returning to civilisation".
Guess that means his holiday is over and it's now back to work for the TV talk show host.
Personally, I think it could be an interesting look for Norton to wear just half a beard for a while. After all, if Conchita Wurst can wear a full one and look fabulous, what's stopping the lovely Graham starting a new fashion trend? You never know, it might catch on.
All I know is I'd kiss him. Well…..on the smooth cheek.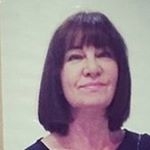 Latest posts by Michelle Topham
(see all)