Graham Norton's beard is overshadowing the start of series 17 of The Graham Norton Show. At least if fan comments are anything to go by.
That's because, when Graham kicked off the first episode of series 17 on Friday night with a stellar guest list of Stanley Tucci, Kim Cattrall, Harry Enfield, Paul Whitehouse and British pop band Years & Years, the only thing people seemed to be interested in on the YouTube videos comment section at least is Graham Norton's beard.
Why he has one? How long has he had it? And, of course, is he keeping it? Enquiring minds want to know.
Now, I'd seen Graham Norton's beard a couple of weeks ago, when Conchita Wurst sang at Eurovision's Greatest Hits, and I tuned in online to watch her.
At that event, there was Graham on stage looking fit and handsome and, yes, sporting a very nice new beard.
So, I wasn't surprised when he showed up on the new series of his show on Friday night still wearing it.
Fans, however, seemed a bit shocked. Although, most were quite supportive.
Comments on YouTube ranged from "oh my word; look at that BEARD….that's a well groomed beard!" to "the beard makes him look very royal and distinguished LOL".
One man even commented about all the comments about the beard, and then realized his was the same, "I love how every comment on here is about the beard. And come to think of it, so is this one.  Seriously though, Graham has a beard?"
Personally, I think he looks lovely with the beard, and without it too, as he just has one of those faces that can be clean-shaven or not, and he still looks handsome.
If you're interested in Graham Norton's new beard, though, watch the clip from the first episode of season 17 of his show below (poor Stanley all but gets ignored in the rush to comment on the beard). Then go to the YouTube page and read the comments. They're cute.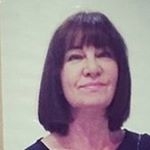 Latest posts by Michelle Topham
(see all)