The Graham Norton Show is on a break for the summer, which always leaves my Friday nights a little empty. That being said, Graham has added another video to his YouTube channel today, just to make sure we don't miss him too much. A video called "People Are Awesome" that shows, yes, people are indeed awesome — well, at least some of the ones that have appeared on his talk show.
And what I love about "People Are Awesome" isn't just that it shows off some of the fabulous moments Graham has had on his show with celebrity guests, it also shows off many members of The Graham Norton Show audience. Just regular people who got roped in to do funny or sweet things, and make everyone laugh.
There's the guy who proposes to his girlfriend and then has every celebrity guest march into the audience to give them both hugs. There's Ricky Gervais explaining a rude joke to French actress Juliettte Binoche, who obviously didn't quite get it, and there's the girl who Matt Damon thinks is "French" but is actually just posh.
Watch The Graham Norton Show's "People Are Awesome" video below, and remember some of the thousands of superb moments we get from Graham, and then look forward to yet more coming up in the autumn when The Graham Norton Show returns.
And can I just ask, is it just me that can watch these short segments, 10, 20, 30 times, and still find them as funny every time? It's Graham. He's brilliant.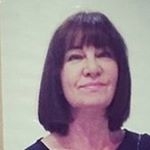 Latest posts by Michelle Topham
(see all)