The Granblue Fantasy franchise has announced on its Twitter account today that their crazy and very funny manga Guraburu! is getting its own anime series.
The announcement also came with the cutest key visual, as well as a short teaser trailer about the upcoming Guraburu! anime series that is utterly adorable and makes the series look hilarious.
The cheerful key visual features Vyrn and Lyria (see below).
Granblue Fantasy's Guraburu! four-panel manga is drawn by the artist Kikuhitomoji and currently has eight volumes released.
That means there shouldhopefully be quite a lot of material that can be translated to the upcoming new series.
Meanwhile, the first season of the Granblue Fantasy: The Animation anime series, animated by A-1 Pictures, has been streaming on Crunchyroll since early 2017.  A second season, animated by MAPPA, was also picked up by the streaming service.
Guraburu! is set to release some time in 2020. We will let you know just when as soon as further details are released.
Meanwhile, check out that cute key visual above, and don't miss the short Guraburu! PV below.
It features main Katalina, Rackam, and Eugen and looks like a heckuva lot of fun.
You'll find more anime news on Leo Sigh here.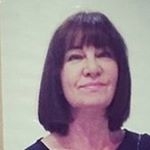 Latest posts by Michelle Topham
(see all)