Officially been welcomed into the Orange Box Club! @wheaties #WheatiesLEGENDS #BreakfastOfChampions pic.twitter.com/xFUG6igpM9

— Gregory Louganis (@greglouganis) April 5, 2016

When you think about famous athletes being featured on the iconic Wheaties box, you could be forgiven for thinking four-time Olympic gold medalist Greg Louganis was one of them. But, although Louganis won many more accolades during his diving career than most, being on the Wheaties box was not one of them.
But, this month, Wheaties manufacturer General Mills and Greg Louganis (via his Twitter account) announced he was finally getting that honor. Appearing on the front of a box of Wheaties as part of a new Legends series.
Of course, if you asked most people why they thought Louganis hasn't appeared on a box of Wheaties before now, him being gay and openly living with HIV would probably come to mind. Something Louganis himself said was likely the reason when he talked about it in the HBO documentary Back on Board: Greg Louganis last year.
"Never got a Wheaties box," he said. "Their response was that I did not fit their wholesome demographics, or whatever. Basically, being gay."
But that all changed after a viewer, Julie Sondgerath, heard Louganis talking about never being on a Wheaties box and decided to do something about it. So she started a petition to General Mills asking them to reconsider. Over 43,000 signatures later, and Sondgerath delivered the petition to the company six months ago.
Then on Tuesday, Louganis tweeted a photograph of himself eating a bowl of Wheaties sitting right next to a box — with his photograph on it.
As Louganis said on NPR, it means so much to him.
"Back in '95, I wasn't expected to live very long because we thought of HIV-AIDS as a death sentence, so to be here today, now 56, the box means so much more to me than it would have then because I feel like I'm being embraced as a whole person, not just for my athletic achievements."
Honestly, how cool is that?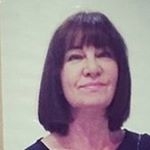 Latest posts by Michelle Topham
(see all)