Almost six years after Grim Dawn was released on PC, the action RPG is finally coming to the Xbox in December.
American developer Crate Entertainment announced the Grim Dawn Xbox release on Twitter earlier in the week, with a pre-order graphic for what they are calling the Grim Dawn Definitive Edition for Xbox.
The Definitive Edition includes the base Grim Dawn game plus all three previously released DLCs — The Crucible, Ashes of Malmouth and The Forgotten Gods.
The DLCs feature new enemies, environments and quests, as well as three more character classes and a slew of unique items that aren't in the base game.
So far, Grim Dawn is the only game indie developer Crate Entertainment has released, not that that seems to have upset them too much. Not when you consider it has sold more than five million copies so far.
The Definitive Edition is retailing in the U.S. for $54.99, and can be pre-ordered now. It will be playable on both the Xbox One and the Xbox Series X|S, and will be out on December 3rd.
Watch the Grim Dawn release trailer that came out in early 2016. Sure, it doesn't include content from the three later DLCs, but it will give you an idea of what to expect if you decide to pick up the game.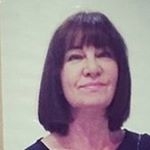 Latest posts by Michelle Topham
(see all)