Grim Tales: Bloody Mary Collector's Edition number one best selling game
The Grim Tales series of casual games are always superb. So, it's no surprise that Grim Tales: Bloody Mary Collector's Edition is already the number one selling game on Big Fish Games this week, just days after its release. After all, thousands of gamers agree with me.
In fact, if you're looking for a casual game that's interesting, has a great story, beautiful graphics, lovely music, beautiful cut scenes and, oh yes, is more than a bit scary (in a fun way!), Grim Tales: Bloody Mary Collector's Edition should be your must-buy game this month. In fact, Elephant Games, the developers, have really surpassed themselves with this one.
The story in Grim Tales: Bloody Mary Collector's Edition
A casual game based on the myth of 'Bloody Mary', the story is nothing out of the ordinary, but it's written so well and fits so perfectly with the artwork and the music and the general atmosphere of the game, you don't notice you may have played something similar before. Plus, I like a good scare. How about you?
In Grim Tales: Bloody Mary Collector's Edition, the story begins when you are suddenly called by your niece who is away at boarding school. Teachers are disappearing, pupils are getting violent and monsters and other scary creatures are popping up all over school. She wants you to come and get her, so she can escape.
Once you get to the school, however, it becomes obvious someone needs to figure out what's going on and, yep, that someone is you. Of course, you can probably guess who might be behind it — Bloody Mary, of course.
Features of Grim Tales: Bloody Mary Collector's Edition
As is usual from Elephant Games, Grim Tales: Bloody Mary Collector's Edition is actually quite a long game, with seven chapters and an excellent bonus chapter that deals with the original story of Bloody Mary (which I loved).
The game also features three modes of play, which you can even change in-game if you like, an excellent interactive map that allows you to jump from one location to another instead of having to schlep all over school, an in-depth journal and a good strategy guide (which, yes, I needed once or twice).
There are also 16 gargoyles to collect, that are dotted around the game, and 10 achievements to aim for. There's also a cute chipmunk to help you if you get stuck.
Hidden object scenes (HOGs) are just the right amount (I detest casual games stuffed full of HOGs as they take days to complete) and the mini games are mainly easy enough but with a few more difficult ones thrown in for those people who like something more challenging.
As for gameplay, you should get at least six hours of play out of the game, particularly if you like to take your time and really enjoy the artwork, the music, the story and the mini puzzles instead of rushing your way through just to get to the end.
Grim Tales: Bloody Mary Collector's Edition is a must buy
I play a few casual games a month so, over a year, I amass quite a collection. That's why I have to say Grim Tales: Bloody Mary CE was not only a must-buy for me and a wonderful game to play once I delved into it, I'm also recommending it as a must buy for you.
Just remember, once you start wandering around school, don't look in any mirrors. Bloody Mary is watching.
By the way, you can pick up the Grim Tales: Bloody Mary CE at Big Fish Games for $13.99 or even cheaper if you're a first-time BGF customer. You really should. It's excellent fun.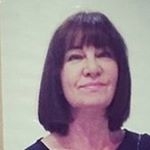 Latest posts by Michelle Topham
(see all)