I love watching David Letterman's music acts as, more than any other late night talk show, he often gets singers and bands that aren't always well known. Case in point, Los Angeles alternative rock band Grizfolk, who were on Letterman on Wednesday night for the first time.
Grizfolk sang 'Hymnals' from their new EP 'From The Spark' and, as this was the first time I've ever heard them sing, let me just say I was suitably impressed. Great vocals, awesome drumming, a very cool song and an exceptionally tight performance.
Adam Roth, by the way, is lead vocals for Grizfolk. Fredrik Eriksson plays guitar, Brendan James bass guitar, and Bill Delia those fabulous drums.
If you too liked what you heard, you can pick up Grizfok's 'From The Spark' on iTunes. It also includes their first single 'The Struggle'.
Meanwhile, listen to Grizfolk live on David Letterman with 'Hymnals' below. And, yes, I love that song.
https://www.youtube.com/watch?v=TqLFKWgW_d0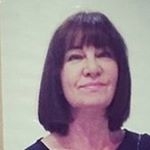 Latest posts by Michelle Topham
(see all)