Guy Sebastian, one of the country's top singer songwriters, has been chosen to represent Australia at Eurovision 2015 in Vienna in May, by Australian public broadcasting network SBS.
It's a decision that was announced yesterday, and a fact that immediately seemed to thrill half the nation, while alienating the other.
All I can say is, with Guy Sebastian as the Australian representative, whether he wins or not, at least we're pretty much guaranteed an amazing song as, God, can this guy write good songs.
As for the song Guy Sebastian will sing at Eurovision, nobody knows yet. He has said he may choose a song from his latest album, called 'Madness', and one that hasn't been released as a single. And, from what I've heard of that album so far, it's pretty damned amazing, so we could be in for a treat.
Can I also say, it's nice to see Australia taking Eurovision seriously enough, even if they aren't looked at as a 'full partner' (their participation in ESC is a strange one-time thing according to the ESC organization itself, bizarrely).
After all, they've chosen a truly stellar act, as Guy Sebastian really is brilliant as a singer and, as a person, a truly stand-up guy.
So, yes, regardless which song Guy Sebastian chooses as his Eurovision song, this performance I'm definitely looking forward to. Well done, Australia.
Meanwhile, if you want to hear how good Guy Sebastian is, 'Linger' is one of his latest singles. His YouTube channel is here, and you can also grab his new album 'Madness' from over at iTunes as, who knows, it may even give you an early listen to his Eurovision song.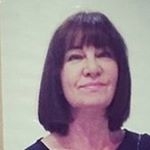 Latest posts by Michelle Topham
(see all)