Gwent: The Witcher Card Game developer CD Projekt uploaded a Gwent roadmap update video late yesterday.
A video you probably would not see from many other video game developers. As, in this one, CD Projekt admits the problems with the game users have been complaining about are actually true.
Then they tell you what they are going to do about it.
The Gwent roadmap update video features Gwent Game Director Jason Slama, who goes through everything that is problematic in the popular card game at the moment.
Things he covered, and just some of the solutions CD Projekt will implement are as follows:
Gwent starter decks are poor
Many new players of Gwent: The Witcher Card Game complain the starter decks are poor.
Instead of making excuses for that, Slama responded, "We agree. There are too many neutrals, they're not really showing off the different variety of factions, and the depth that is in the game. So, coming in the next month or two, will be complete re-design of the starter decks to show that off."
He went on to say, "It should be much more faction heavy, a lot less neutral heavy and give you a lot of potential to start off. They will also be quite competitive."
The Gwent tutorial does not teach the game well
Anyone who has played Gwent knows the tutorial is not that useful. I know when I first started playing, I felt like it was a waste of time.
"We know our tutorial does poorly in teaching you the game experience, and showing you how Gwent is really awesome. So we're working really hard right now in re-doing those tutorials," said Slama.
They'll go down from six matches to three, but they'll be more condensed. They'll be teaching better, there'll be more moments of awesomeness, and they'll be showing off more of the cool cards we have in our game as well."
Intro videos
New intro videos will be coming for the starter decks, to help the player "learn the flavor of each faction". They will also spend less time in hand-holding tutorials, and more time explaining things like deck building.
Future game updates
Jason Slama went on to explain updates will be far less all encompassing, with the development team trying to 'fix' everything at once, and never succeeding, and will instead concentrate on specific things in the game.
Coming soon, he said, is Drag and Drop. It has been one of the most highly requested features of the game, and it will soon be available.
It will also be much clearer as to what you can and cannot do as you play the game. Rows where  you can actually play will be highlighted. Rows in which the ability of a card only works will also be highlighted far more prominently, which will also help diminish mistakes.
Sound effects
The sound effects as you play will be updated, so that they are more exciting and more effective. Sounds will have more variety, so you can distinguish more easily between types of play.
UI simplification
Gwent players have been complaining for a long time that UI features they needed were missing, while others that were hardly, if ever, used were there.
Slama also addressed this saying they feel things like row scores probably do not need to be there.  That's why, after coming updates, they will still be accessible but hidden, so you do not have to have them in your line of vision.
Turn counters will also be added, so you can see how many turns you have left.
Watch the Gwent roadmap update video below for more information about planned updates. These include why CD Projekt is getting rid of half gameboards (sounds awful, but it's actually a good decision), why monetization will concentrate on vanities more than on anything else, and when the mobile version of the game will be released.
(**Sadly, for mobile gamers however, the iOS version of Gwent will be coming out this year, but Android is still on the backburner — which always makes zero sense to me when it comes to game development, as there are around three to four times the number of people own Android phones than iOS. As an Android phone owner, I'm sad to see CD Projekt following this trend).
Meanwhile, if you haven't yet played Gwent, and you should as it is a brilliant game, download the Gwent game installer here.
Related Reading:  Gwent: The Witcher Card Game releasing on iOS — sadly, I won't be buying it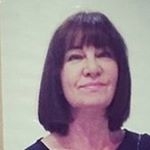 Latest posts by Michelle Topham
(see all)