I will never understand why video game developers release their smartphone games on iOS before Android.
Not when Android has around 900 million users worldwide in 2019 as oppose to Apple's just over 300 million.
Like GWENT: The Witcher Card Game developer CD Projekt RED, for instance, who has just announced their popular new card game will be getting a smartphone release this year — on iOS, and not on Android. At least not around the same time frame as on iOS, at least.
Short-sighted to say the least, and why I will unfortunately not be buying GWENT: The Witcher Card Game on smartphone.
After all, by the time it gets an Android release, my interest in the game will have dwindled, and I will have moved onto something else.
As for the GWENT: The Witcher Card Game smartphone release, Jason Slama, Game Director of GWENT, had this to say about it:
"We've been preparing long and hard to adapt GWENT to smartphones. Beautiful visuals aside, we've tailored much of our technology, including GOG Galaxy which powers GWENT's multiplayer, to support mobile devices.

I think our vision for bringing GWENT to smartphones combines the best we have to offer both in terms of graphics and gameplay. I can't wait to share more details on the subject with you later this year."
As the GOG Galaxy client is the bane of my existence on desktop, due to it constantly freezing, crashing my computer, and not downloading games correctly a good percentage of the time, that is another strike against GWENT on smartphone for me as well.
Sad, as the game is cool, but on iOS and with GOG Galaxy running the game's multiplayer, it will unfortunately be a no buy for me.
GWENT: The Witcher Card Game launched on PC last November, and was released on PlayStation 4 and Xbox One in December.
The Crimson Curse expansion releases this week.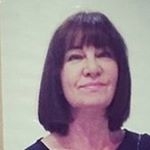 Latest posts by Michelle Topham
(see all)