Gwyneth Paltrow recently finished filming a BOSS Ma Vie pour Femme Ad and, as part of the campaign, has also been involved in a 'Making of the BOSS Ma Vie pour Femme ad' video that was shot in Los Angeles recently. In the two-minute video, she talks about the story behind the campaign and why she enjoyed filming it in LA.
The funny thing? While, sure, I like BOSS perfumes just like most people, I honestly was less interested in the latest campaign and more fascinated in just looking at Gwyneth Paltrow, as she's absolutely stunning.
Chic, impeccable and wearing the most beautiful woman's tuxedo, I think this Hugo Boss ad showcases Gwyneth Paltrow at her most lovely.
Of course, she's always been drop dead gorgeous, incredibly elegant and with a knock-out body to match (and a killer personality) but, now at the age of 41, she's just looking better and better.
Watch the 'Making of the BOSS Ma Vie pour Femme ad' in the video below to see what I mean, then watch the completed commercial below that.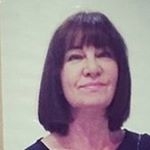 Latest posts by Michelle Topham
(see all)