Information about Gylt, the first exclusive game for Google Stadia, was released this week in the form of a developer's diary.
Developed by Spanish developer Tequila Works, the creators of Rime, Gylt is a survival horror that follows a little girl called Sally as she crosses her town in search of her cousin Emily who has gone missing.
In the Gylt developer's diary (watch below), Lead Game Designer David Canela explains the idea for the game came from Environment Artist Guillermo Moreno, who wanted to make a game about bullying after his cousin experienced it herself.
The Gylt protagonist Sally is named after the girl.
The game does have similarities to Rime in that you play a protagonist who is alone through the game, and it is a third-person camera game.
But. as one of the developers points out, it is different because "We used to joke saying that Gylt is what you would have if you asked Stephen King to write Rime."
Yes, Gylt is a psychological horror game that is going to be incredibly unnerving and tense.
The game has many references to Stephen King throughout it as well, including the name of the school Bachman — one of King's pseudonyms. It also takes place in King's home state of Maine.
Sadly, however, Gylt is a Google Stadia exclusive, which means unless you have a subscription to the upcoming streaming service, you will not be able to play it.
As reviews from people who have had early access to Stadia are currently mixed, and as the streaming service is not due for release until November, it is still too early to say how well this will turn out.
For Stadia and for Gylt, a game whose success or failure is entirely dependent on Google Stadia.
Watch the first part of the Gylt developer's diary in the video below to see what you can expect if you decide to play on Stadia.
Learn more about Gylt itself on the game's website.
Related: Stadia sounds even worse than expected with the news games will actually be more expensive than on consoles when you factor in the monthly fee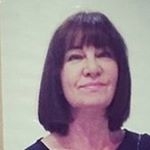 Latest posts by Michelle Topham
(see all)