Halle Berry was on the Late Show with David Letterman last night looking stunning, particularly for a woman who only gave birth to her second child eight months ago.
While there, Halle talked about her new TV show 'Extant' premiering on CBS tomorrow, July 9th and told him about the grim reality of taking a Zero-G plane ride to help prepare for the show. (Lots of vomit apparently, which led Letterman to say they used to call them the 'Vomit Comet rides'.
When asked if she'd ever take a Zero-G plane ride again, Berry smiled grimly and said "There's no need".
As for 'Extant', it's a sci-fi series in which Berry plays an astronaut with a very complicated background and family. Never having shot an entire TV series before, however, she told Letterman how surprised she had been at how exhausting it was. Especially when she also had to take care of a newborn who wasn't yet sleeping through the night.
For more on Halle Berry on the Late Show with David Letterman, and about her 'Vomit Comet ride', watch the video below. Stunning, isn't she?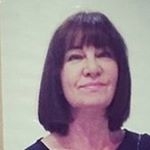 Latest posts by Michelle Topham
(see all)