The upcoming Hanabi-chan Is Often Late anime series, based on the 4-panel comedy manga by Ranpu Shirogane and Mamimu, was announced back in August.
Today, the Comiplex manga site has revealed the staff, the anime's cast, some absolutely adorable character visuals and its 2022 premiere.
And let's just say, when it comes to anime with incredibly cute characters, I think other shows being released in 2022 will have a hard time beating the Hanabi-chan Is Often Late characters, as they just make me want to squeal in delight.
I mean look at the three character visuals released this week — Hanabi, Versus and  Thunder — aren't those girls just the sweetest things??
As for the cast, the series has also cast some of the anime world's most popular voice actors with Azumi Waki (Kusue in I'm Standing on 1,000,000 Lives) voicing Hanabi, Sumire Uesaka (Aletta in Restaurant to Another World) playing Versus, and M.A.O. (Shion in That Time I Got Reincarnated as a Slime) as Thunder.
Directing Hanabi-chan is Often Late (aka Hanabi-chan wa Okuregachi in Japan) is Hiromitsu Kanazawa (Seitokai Yakuindomo), with Asami Sodeyama (A Good Librarian Like a Good Shepherd) designing those adorable girls.
The anime is being produced at Gaina, who is also responsible for next year's Uru in Blue movie.
Hanabi-chan is Often Late follows three anthromorphic girls who work in that quintessentially Japanese endeavor — a pachinko parlor — and all the funny things they get up to.
Yep, as a huge fan of anime with cute as cute girls, I have got to say this one looks wonderful!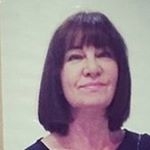 Latest posts by Michelle Topham
(see all)