Hanayamata's opening song next on our Best Anime Songs list
An anime series I stumbled across last week and binge watched in two evenings was Hanayamata — a shoujo, slice of life series that should have been far more popular than it was.
Especially as it came with one of the most adorable and catchiest opening songs I've heard in ages.
Hanayamata's opening song is called 'Hana wa Odoreya Iroha ni Ho', which roughly translated means 'Dancing in the Scent of Flowers'.
It was sung by Team Hanayamata, aka the anime series' voice actresses Reina Ueda, Minami Tanaka, Kaya Okuno, Yuka Ōtsubo, and Manami Numakura, and is especially cool as the feel of the song is so upbeat.
That is why 'Hana wa Odoreya Iroha ni Ho' is the latest entry on our Best Anime Songs list — as it's just so damned addictive.
What is Hanayamata? 
If you haven't watched the Hanayamata anime series yet, but enjoy shows full of cute teenage girls doing fun things, and without some of the heavy drama of other series, this one might be for you.
It tells the story of 14-year-old student Naru, who thinks she is nothing special and is always comparing herself to other girls.
One night she visits a temple and comes across a fairy. A blonde-haired, angelic looking fairy wearing a katana and jumping from bridge to bridge up the temple steps.
It is only later she learns the girl is not a fairy at all, but an American student called Hana who has come to live in Japan and, along with being able to dance the Japanese dance yosakoi, is also a parkour expert.
Soon Naru is drawn into Hanu's world, and into the world of yosakoi. But can the two girls find other girls to join their yosakoi group, so they can dance in the upcoming yosakoi festival?
Watch the Hanayamata opening song in the official trailer for the series below. The anime series itself is currently available on Crunchyroll.
You can learn more about the series at My Anime List.
NOTE: You'll find the rest of the songs on our Best Anime Songs list here.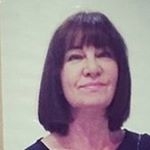 Latest posts by Michelle Topham
(see all)