Kadokawa has announced an anime adaptation of the Handyman Saitou in Another World manga series with the release of a new piece of art from manga creator Kazutomo Ichitomo to celebrate today. (see below)
No more information was released about the upcoming Handyman Saitou in Another World anime series than that, except for Kadokawa reminding everyone "Stay tuned for more information!"
The manga itself has been published on the ComicWalker manga platform, with 154 chapters currently out. It has also been released in five volumes so far, with the sixth coming out later this month.
With little information about the anime available then, I went digging on YouTube for the manga, and came up with a 10-minute Handyman Saitou in Another World PV that Kadokawa released promoting the manga early last year.
The plot of Handyman Saitou…
As for the plot of Handyman Saitou in Another World, (aka Benriya Saitou-san, Isekai ni Iku in Japan), it follows Saitou who is suddenly pulled into another world.
But, being someone who enjoys helping other people, Saitou sets about figuring out how to be productive.
Soon he is helping his new world's inhabitants unlock dungeons with his lock-picking skills, thus improving their chances of finding some major adventuring loot, while also reminding them he's a plumber and an electrician as well.
Watch the Handyman Saitou in Another World PV below. Now isn't that art style nice, and doesn't that look like a lot of fun?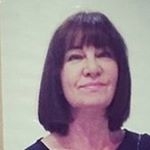 Latest posts by Michelle Topham
(see all)