The Handyman Saitou in Another World English dub cast has just been announced, and includes a relative newcomer and several voice actors with many years of experience in the fantasy isekai anime's cast.
An anime that kicked off its original Japanese language premiere episode on January 8th, with its third episode releasing this weekend.
The Handyman Saitou in Another World English dub cast includes:
Blake McNamara (Shun in Ao Ashi) voicing Saitou
Sarah Roach (Kira in Love After World Domination) voicing Raelza
Bradley Campbell (Heinkel in Fullmetal Alchemist: Brotherhood) as Morlock
Krystal LaPorte (Tina in Overlord) playing Lafanpan
Christopher Guerrero (Aainz Ooal Gown in Overlord) playing Gibungle
Matthew David Rudd (Atsushi in Shoot! Goal to the Future) as Guivre
Jalitza Delgado (Kanade in Beast Tamer) voicing Liliza
Landon McDonald (Rampo in Bungo Stray Dogs) playing Maderaka
Kelly Greenshield (Eternity Devil in Chainsaw Man) as Maevena
Long-time voice actor and director Mike McFarland (Chainsaw Man) is the anime's ADR Director.
The Handyman Saitou in Another World anime is based on the manga of the same name written and illustrated by Kazutomo Ichitomo.
Yen Press has licensed the manga for English language publication.
The original Japanese version of the anime is directed by Toshiyuki Kubooka (Wandering Witch: The Journey of Elaina), with series composition by Kenta Ihara (Trapped in a Dating Sim: The World of Otome Games), and character design by Yoko Tanabe (Animation Director of PuraOre! Pride of Orange).
Studio C2C is in charge of anime production.
The first episode of the Handyman Saitou in Another World English dub is due out on Sunday, January 22nd, and will stream via Crunchyroll.
Watch the anime's original Japanese language/English subbed official trailer to see what you can expect.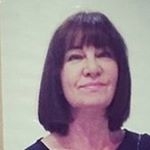 Latest posts by Michelle Topham
(see all)