Handyman Saitou in Another World, Volume 1 published in English yesterday
Kazutomo Ichitomo's feelgood manga series Handyman Saitou in Another World, Volume 1 is now out in English via Yen Press.
It is the first time the fantasy manga has been officially published in English, with Handyman Saitou in Another World, Volume 1 released today and Volume 2 due out on September 19th.
Advertising
In Japan, there are already eight volumes out in Japanese, with a ninth due on Friday. So, yep, Yen Press does have a little catching up to do.
Yen Press describes the plot of the newly-in-English manga like this:
Saitou's come to be a valued member of his party, but after he discovers a hidden cavern, swarms of adventurers descend upon the labyrinth in a frenzied search for treasure.

There, Saitou's honesty and compassion will show even the most selfish and ruthless dungeon-delvers what a simple handyman is capable of! 
The Handyman Saitou in Another World anime series
Handyman Saitou in Another World (akaBenriya Saitō-san, Isekai ni Iku in Japan), of course, is not just a manga series but also has an anime adaptation.
That superb 12-episode anime was directed by Toshiyuki Kubooka (Wandering Witch: The Journey of Elaina) and produced by C2C.
It premiered on January 8th and ran until March 26th, 2023, and was licensed for streaming by Crunchyroll.
Advertising
The anime was well-received by Crunchyroll users at the time of its release, and currently has a 4.7 out of 5 stars rating on the site.
The reason for the high ratings from most users is due to Handyman Saitou being an iseka, but one that is almost perfect.
From its storytelling and stunning art style, to its voice acting and its direction, viewers rave about how well the anime has been created with one even calling it "a love letter to Medieval Fantasy".
Plus, it is hilariously funny and very very touching, and don't you love an anime where the good guys and the weak always seem to win?
Yes, the anime is wonderful but, then again, so is its source material — the Handyman Saitou in Another World manga the anime is based on.
Grab Handyman Saitou in Another World, Volume 1 in English now via Yen Press in either a 162-page physical copy or a digital version.
To get a feel of the anime (having recently binge-watched the entire series myself, I can confirm it was lovingly and beautifully created, and is so much fun to watch), watch its official opening below.
You can then watch the full first season of the isekai anime via Crunchyroll.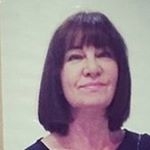 Latest posts by Michelle Topham
(see all)