Hans Zimmer's Coachella Inception performance was spectacular and the composer pretty much a god
German composer Hans Zimmer showed up at Coachella last weekend to give a spectacular performance of some of his most popular work. And, while every piece of music he played was received with thunderous applause by the enormous crowd, it was Hans Zimmer's Coachella Inception performance that seemed to get the most love.
Not surprising really when you consider the science-fiction film was one of 2010's most successful movies, and that Hans Zimmer's music for Inception was nominated for an Academy Award for Original Film Score.
But it is hearing Hans Zimmer's Coachella Inception performance that really makes you realize just how brilliant this piece of work is, and how long he must have spent composing it.
After all, look at the size of that orchestra and the other musicians on the stage, just to see how many instruments were involved in making the Inception music some of the best movie music ever composed.
And just look how passionate all those musicians are about the music they are producing together. Whether it is a violinists in the orchestra or someone on guitar or the guy beating the hell out of those drums.
Because, sure, it is always nice to sit down and listen to a recorded movie soundtrack long after the movie has faded from your memory, and appreciate just how beautiful the music really is. It is entirely another, however, to have the privilege of being able to see those musicians giving their all to produce a piece of music this spectacular and this 'epic'. Because, yes, it really is an accurate representation of that overused word.
And as for Hans Zimmer, the word god doesn't seem to be a bit over the top here, because you do kind of feel you're heading right for heaven and he's responsible for that while listening to this.
Hans Zimmer's performance at Coachella was, of course, his first but I doubt it will be his last, as so many people who attended or watched it on the live stream thought this was one of the highlights of the entire festival.
Zimmer himself is kicking off a World Tour on the 16th May in Helsinki (which is already sold out). He will hit other European cities like Vienna, Stockholm, Oslo, Copenhagen, Budapest, Prague, Dublin, London, Glasgow, and Milan, before heading to the US for dates in Houston, Nashville, New York, Denver and San Diego to mention just a few.
You can check the dates of the tour on his website, and grab tickets there as well.
Now watch Hans Zimmer's Coachella Inception performance below, and tell me you don't feel like you were almost transported elsewhere.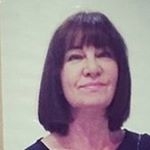 Latest posts by Michelle Topham
(see all)