Tomorrow, January 9th, 2012 is the 30th birthday of Kate Middleton, Duchess of Cambridge, and wife to Prince William, and what a year her last year has been.
Engaged in October, 2010, while on safari with Prince William in Kenya, she was was formally introduced to public life on 24 February 2011. The wedding of the royal couple took place just two montha later on 29 April 2011 (interestingly, on St. Catherine's day) at Westminster Abbey. It was the world's most watched TV event in decades.
Since her marriage, the Duchess of Cambridge has traveled to Canada and to the United States with Prince William, as well as has begun to pick up more royal duties, appearing at various charity events and evening affairs.
This week, it was also announced the Duchess had chosen the first charities she will be a patron of – the Art Room, the National Portrait Gallery, East Anglia Children's Hospice, Action on Addiction, and the Scouts.
Like Prince William's mother before her, because of her beaty and grace, the Duchess has quickly become the world's most sought after woman by photographers.
Because of what happened to Princess Diana however, while being pursued by the papparazzi, the Palace is being much more protective of Kate. The Duchess herself is also far more sensible than Princess Diana was, and, so far, seems to be handling the press extremely well.
For her 30th birthday, it's been announced the event will be low-key and celebrated with just close family and friends. The night before her birthday, the Duchess and Duke of Cambridge will be attending the premiere of the new Steven Spielberg film "War Horse" in Leicester Square. All proceeds from the event will go to charities under the patronage of the royal couple.
Here at Leo Sigh, we wish Kate a wonderfully happy 30th birthday, and hope her 31st year is just as happy as her last one.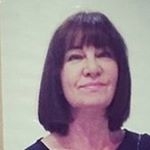 Latest posts by Michelle Topham
(see all)