I love following Victoria Beckham's Instagram account as she posts a gorgeous mix of fashion photographs featuring her own successful designs, photos of her former footballer husband, David, and her lovely kids, pictures of places she is currently visiting and, of course, her face on the latest magazine covers.
Today's photograph, though, has to be one of the sweetest Victoria Beckham has posted and, hence, it is my Instagram Photo Of The Day.
That's because it is a wedding photograph of Victoria and David taken at their wedding many moons ago, as today is the Beckham's 17th wedding anniversary.
And the tag says it all:
I feel so loved and truly blessed 🙏🏻 My best friend,my love.The kindest man who inspires me every day.💕 Happy Anniversary to the best husband and daddy in the world!! EVER! #HappilyEverAfter
Because that's one thing I always get from the Beckhams about their marriage. They always seem to be truly, truly happy and have just about as solid a marriage as you could possible get. Nice that.
Happy Anniversary Victoria and David Beckham, and best wishes for many, many more.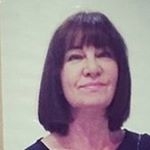 Latest posts by Michelle Topham
(see all)