Today (March 4th) is the birthday of Yuru Camp's (Laid-Back Camp's) Nadeshiko Kagamihara and Aoi Inuyama and, so that we didn't miss it, Yuru Camp's official Twitter account reminded us of the pair's birthdays with a tweet yesterday.
If you are fans of Yuru Camp, (and who isn't?), they also remind you the anime short Heya Camp is currently airing. Episode 9 is already out on Crunchyroll here in the west. If you love the original Yuru Camp, you'll highly enjoy the spin-off.
And, of course, sticking with the idea of a lady should never tell her age, they don't tell you what birthday it is for either girl. Already being in high school when Yuru Camp was released in early March, 2018, however, chances are both Nadeshiko Kagamihara and Aoi Inuyama will be graduating soon.
In real life, at least.
本日3月4日は、なでしことあおいの誕生日です♪
お誕生日おめでとう!!
今回は「へやキャン△」の思い出をまとめたチェキ風にしてみました♪
皆さんは、どのシーンが何話かわかりますか?#ゆるキャン #へやキャン pic.twitter.com/xEucBCoDqa

— アニメ『ゆるキャン△』シリーズ公式 (@yurucamp_anime) March 3, 2020
We first properly meet pink-haired Nadeshiko, of course, when protagonist Rin comes across her lying fast asleep on a bench outside a toilet block at a camping site near Mount Fuji.
Nadeshiko later wakes up, and Rin shares curry noodles with her before Nadeshiko's older sister, Sakura, comes to pick her up.
Yes, she's flaky. Yes, she sleeps a lot. Yes, she's a bit too exuberant and boisterous for Rin sometimes, but Rin eventually comes to love her anyway.
As for Yuru Camp's Aoi, she very briefly shows up in the first episode of the anime series — 'Mount Fuji and Curry Noodles' — but we don't get to know her properly until the second episode 'Welcome to the Outdoor Activities Club'. It is then we find out Aoi is co-president of the club.
Aoi, of course, is much more laid-back and serious than Nadeshiko, as befits the co-president of a high school club. But, with her snaggletooth and happy smiling face, she is just as adorable as the crazier Nadeshiko.
As for Yuru Camp itself, a second season of the hit anime series is in production and expected to be released sometime this year. There is also a film featuring our favorite Japanese camping girls being made.
Check out the complete and absolutely adorable first episode of Yuru Camp in the video below, courtesy of Crunchyroll. You can watch the rest of Season 1 on their site.
I highly recommend you do, as it is one of the best cute girls doing cute things anime ever created, and at the top of many anime fans lists.
Related read: Yuru Camp's ending theme 'Fuyu Biyori' is wonderful — listen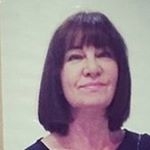 Latest posts by Michelle Topham
(see all)