Happy Chef 2 review – much better time management game than I expected
Although I love casual time management games, I've always tended to avoid the stuck-in-a-kitchen-having-to-cook-really-fast-and-serve-tons-of-customers games. They're boring but highly stressful. Then a friend bought me a copy of Happy Chef 2 and, being raised to be polite, I could hardly say 'Well, that's naff". So, I played it.
Surprise, surprise. Happy Chef 2 is actually great fun — in a run-off-your-feet-and-want-to-kill-someone-way, that is.
What I loved about Happy Chef 2
Two characters and two modes of gameplay – The game starts off with two characters to choose from, and two modes of gameplay. You can either play in the usual time management in a kitchen mode, meaning rushed off your feet, or in relaxed mode where you get to actually enjoy the game and the customers that come into your restaurant.
I played in both modes, and they're equally fun.
Four places to cook in – Unlike some casual time management games, where you're stuck in the same restaurant seemingly repeating the same actions over and over again, in Happy Chef 2 you get to cook in four different places — the US, Hawaii (sure, still the US but markedly different), France and China — and it's all in a bid to become a world-famous chef.
Tons of dishes to cook — In Happy Chef 2, you're also not stuck cooking the same 10 dishes over and over again, as the variety of food that can be ordered is huge and, of course, each restaurant you cook in has different menus.
Lots of upgrades to buy – The upgrades you can buy in Happy Chef 2 are fun, and varied, as well. There's everything from upgrading basic food dishes, to a money machine that takes customer's money (so saves you some time), or one that will make pasta. You can also buy clocks, tables and other things that will cause your customers to wait longer.
With the upgrades, you can often charge more for your food as well, which makes it easier to make money and meet your daily goals.
Graphics are gorgeous — I'm a girl, and I'm a sucker for colorful games. That's why the graphics in Happy Chef 2 were a huge part of my enjoyment of the game as they're beautifully drawn and all bright and purdy.
Looking at something so pretty as well goes a long way to keeping you perky and upbeat, even when you know you're getting your ass-kicked and will need to replay that level if you're ever going to get the gold star.
Should You Buy Happy Chef 2?
If you like casual time management games that revolve around food and cooking, you'll like this one. It's fast-paced and it gets a bit stressful but, as you have the option to also play in 'relaxed mode', you can still play it without damaging your blood pressure.
All in all, Happy Chef 2 is a great game for casual time management game fans and, for a gift for a teenager or a friend who also loves casual games, it's perfect.
You can buy Happy Chef 2  exclusively on Big Fish Games, where it's so popular it's already getting a 4.6 out of 5 stars rating.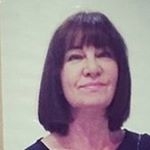 Latest posts by Michelle Topham
(see all)