Actor Harrison Ford talked about his plane crash earlier in the year when he appeared on The Ellen Show this week, as well as listed the injuries he suffered.
The conversation started when host Ellen DeGeneres made the mistake of saying "You crashed a plane…" to which Ford immediately answered, "The plane crashed. I was aboard the plane, and it crashed. I didn't…". DeGeneres then added "But you were the only one on the plane?"
And yes, according to Harrison Ford, he was the only one on the plane. A plane that had a "mechanical malfunction" (the engine shut down), and forced him to do an emergency landing on the middle of a golf course in Venice, California.
And while it may be cute and funny that Ford managed to land the plane on a golf course on a Friday afternoon when there were plenty of doctors that could help, as none of them were working, his injuries from the plane crash were very serious.
A dislocated ankle, a broken back, a shattered pelvis, and a major laceration on his head. "Other than that," as Harrison added, he was fine.
Funnily, though, although Ellen assumed his wife, actress Calista Flockhart, was not thrilled Ford was back flying planes, he said that wasn't the case at all.
"She's fine with it. She's very supportive. She knows how much it means to me, and she's okay. I fly her all the time".
Watch Harrison Ford talking about his plane crash in the video below. And can I just say, if the man was any more laid back he'd be comatose.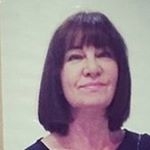 Latest posts by Michelle Topham
(see all)