If you bought a Nintendo Switch on release and are constantly trolling the news sites to find out when more games are releasing for the new console, look no further than March 28th (that's Tuesday next week, just in case you didn't know) when another original game 'Has-Been Heroes' will release on the Switch. (Well, it will also be available for the PlayStation 4, Xbox One and PC at the same time).
'Has-Been Heroes' is an indie rogue-like that was developed by Finnish developer Frozenbyte (Trine), and is touted to be pretty challenging. It uses a mix of real-time and turn-based strategy during gameplay in which the player controls three characters.
The premise of the game?
A group of ragtag has-beens is tasked with getting the King's twin daughters to the Princess Academy safely. Along the way, they encounter bands of enemies, and it's up to them to use the right spells to fend them off.
You can pre-order 'Has-Been Heroes' for all platforms on GameSpot, and watch the video below for a gander at that very cool artwork.
I think this one may be a 'definitely grab it when it releases' for me, as it looks incredibly cool, and quite a bit of a challenge.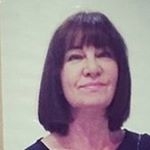 Latest posts by Michelle Topham
(see all)