There seems to be a little bit of confusion at the moment as to whether or not former CNN talk show host, Larry King, has died. The answer to that question is no, no he has not.
Larry L. King, however, has died.
Advertising
Larry L. King was a Texas journalist and playwright who became extremely famous later in life for writing a magazine article about the attempt to close down a Texas brothel. His article eventually became the hit "The Best Little Whorehouse in Texas", spawning both a Broadway play, written by King, and a movie of the same name.
Larry L. King was also the author of more than a dozen books and six more plays. When he died he was 83 years old and, according to his wife, died of emphysema at a retirement home he had been living in for much of the last year.
He leaves behind five adult children and his wife, Blaine. He will be buried in Austin, Texas.
As for Larry King, former CNN talk show host, as far as we know he is still in relatively good health.
He is currently 79 years old and underwent heart surgery in 2010 after being a heavy smoker for most of his life. Since then his health seems to have improved quite markedly.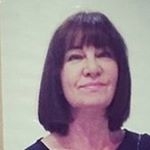 Latest posts by Michelle Topham
(see all)