I must admit I was not familiar with Vocaloid singer Hatsune Miku for a long time.
Not until I started to watch Bob's Japan's anime figure unboxings on YouTube, and decided to check into Miku's music as Bob was definitely obsessed with her.
Like many others, I am now obsessed with the virtual pop star and her music.
Which is why I was so excited to learn the Project SEKAI COLORFUL STAGE! Feat. Hatsune Miku mobile rhythm game and visual novel, previously only available in Japan in Japanese, will soon be available for the rest of us.
The upcoming global release of the mobile game will be called Hatsune Miku: COLORFUL STAGE! outside Japan, and we can apparently expect a release sometime before the end of 2021. Yay!
Along with the announcement for Hatsune Miku: COLORFUL STAGE! we also got a dev video giving more information about the rhythm game.
The video was released on an auspicious day — August 31st, which is Hatsune Miku's birthday — and the devs seemed thrilled to be able to announce this game for Hatsune Miku fans outside Japan. (Watch below)
Features the devs wanted you to know about Hatsune Miku: COLORFUL STAGE! include:
The game will feature a slew of both greatest hits and new Hatsune Miku songs, with many different music genres covered
Not content to just stick with Miku, the game will also feature songs from other Vocaloid creators.
Players will be able to join other Hatsune Miku fans all over the world via the app, and watch a virtual concert in real time. Talk about bringing the Miku fandom together, eh!
The story segment of the app will have six different versions of Miku working with the characters "on their journey to find their heart and music".
Other virtual singers in the game will include Rin, Luka, Len, KAITO, and MEIKO.
The devs also mentioned Hatsune Miku: COLORFUL STAGE! is getting a global release because they knew so many people around the world loved Miku, and wanted to be able to play her games just like Japanese fans can.
I am so damned happy that they listened.
Watch the full dev team message about Hatsune Miku: COLORFUL STAGE! down below and, of course, check out the trailer for the game as well.
No word yet on when it will be released, but I will let you know as soon as we find out.
Related: The cutest Hatsune Miku figures available for pre-order (most pre-orders are now over, but you should still check out these figures as they are adorable!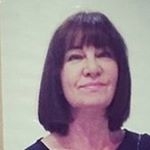 Latest posts by Michelle Topham
(see all)