I didn't have time to write about this last week when it happened, but wanted to make sure I mentioned it now. Hatsune Miku on David Letterman, of course.
Now, if you don't live in Asia like I do, you're probably not familiar with Hatsune Miku as she's a purely Japanese thing. A CGI anime character that is so popular in Asia, when videos are put up on YouTube of her singing, they get millions of hits almost instantly.
So who or what is Hatsune Miku, and why did she end up on David Letterman?
Hatsune Miku, whose name means 'the first sound from the future' is a 'vocaloid' – an anime that's been created to 'sing' songs for a vocal synthesizer software program created by the Japanese company Crypton Future Media. Fans write songs, send them to her and then, if she likes them, she sings them.
Her songs are completely Japanese in feel and, of course, completely computer-generated but……..very very cool.
Listen to Hatsune Miku on David Letterman and let me know what you think. Me? I love her and, come on, it's great dance music and she's PRETTY.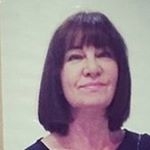 Latest posts by Michelle Topham
(see all)