Have I Got News For You is the funniest show on British TV. Really. It is. A television panel show, it's been running on the BBC since 1990 and is known for its outrageous guests who say exactly what they please, regardless of who they may offend or upset.
Advertising
It's especially fabulous when they make fun of politicians or the rich, famous and idiotic. Astoundingly, Have I Got News For You is currently in the middle of its 44th series. Yes, we British love it so much.
How does Have I Got News for You work?
If you've never had a chance to see the show, it works like this:
There are two teams, made up of a team captain and a guest. The team captain and guest are someone famous, whether  a politician, an actress, a stand-up comedian, a writer, a journalist or any number of other well-known people who have been in the news recently. There's also a host who, since 2003, has changed every week although the same people definitely keep coming back, The host keeps the show moving and the guests behaving as much as he/she possibly can.
Guests who have been on Have I Got News For You a lot more than once include journalist Jeremy Clarkson (Top Gear),  TV presenter Kirsty Young (Crimewatch), comedian Eddie Izzard and American-born now UK-resident comedian Reginald D. Hunter (Trophy Nigga).
The show is taped for about an hour and a half and then edited down to about 30 minutes. Each show has several rounds.
Advertising
One first round begins with a silent video clip being shown and the guests have to comment on what they think it's about. Some of the answers are breath-takingly hilarious, in fact, I've laughed so hard at some I've had to rush off to the bathroom for a wee.
Round 2 includes a headline from a tabloid, which the guests then have to comment on being, of course, as offensive and funny as possible. Politicians are made fun of and British celebrities unfortunate to have been in the news during the previous few days are mocked.
The "Odd One Out" is the title of Round 3 and includes four celebrities. The panel then have to figure out which celebrity is the odd one out as well as why the other three are not. The reasons why they are connected to each other are sometimes hilariously absurd and obtuse.
Finally, the fourth round is "The Missing Word", in which the guests are given a newspaper headline with a couple of crucial words missing. They then have to come up with appropriate words to fill the gaps — the more libelous and obnoxious the better, of course.
Watch Have I Got News for You on YouTube
The BBC uploads short video clips of Have I Got News For You episodes on YouTube every week of each season and other people often upload the entire show. If you haven't been able to see any episodes at all, the YouTube videos will keep you entertained for hours.
Of course, only in the UK would a show like Have I Got News For You not only exist but also thrive. It's irreverent, silly, bizarre, offensive, eccentric and, as current affairs shows go, a great way to learn about what's happening in the world and have a good laugh at the same time. Don't miss it. It really is the funniest show on British TV.
Meanwhile, check out one of this season's video clips from Have I Got News For You (below). It's taking the piss about the Conservatives' opinion about gay marriage in the UK.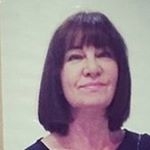 Latest posts by Michelle Topham
(see all)