I'm Not the Best Conchita Fan — Obviously
I classify myself as one of Conchita Wurst's top fans, particularly as I live in a country (Thailand) where few people have heard of her and where the chances of her performing here anytime soon are, you guessed it, slim to none.
That being said, I suddenly realized today I'm not always the best fan I should be. Why you might ask? Well……it's all about social media, and Conchita Wurst's Facebook page.
See, I'm the type of fan who reads Conchita's Facebook page every day just to see what she's up to. If I see a photograph I like or a comment she makes, I smile, think "That's nice" and then move onto the rest of my day.
Bad fan? You betcha, because I'm not 'Liking' content on Conchita Wurst's Facebook page and, if I was the amazing fan I thought was, I would be doing.
Why are Likes on a Facebook Page Important for an Artist Like Conchita?
'Likes' on a Facebook page for an artist like Conchita are actually very important. That's because they show to record labels, potential sponsors, concert promoters and the like that she's popular and getting more popular by the week.They also have the potential to bring her to the attention of more would-be fans.
While, of course, not the absolute most important thing about an artist's potential by any stretch of the imagination, Facebook likes are still part of a whole package of things people look at when they gauge how well an artist is doing, or decide if they want to be a fan or not.
The bottom line? The more likes Conchita gets, the more fans she gets, the more she's seen as being popular and the more opportunities to make music she could just get. Benefiting her and, of course, we her adoring fans who will get to see her in the public eye even more.
Can Conchita Wurst's Facebook page hit 1 Million Likes?
So……here's my challenge for you today.Let's try to get her to 1 million likes.
Have you liked Conchita Wurst's Facebook page? If you haven't and you're a Conchita fan, will you?
Have you looked through some of her recent photographs or comments and clicked 'Like' if you liked it? If you haven't, will you?
Basically, just spend a couple of minutes on Conchita's Facebook page and give her a vote of support.
Don't spam, because that's annoying to her and to everyone linked to you on Facebook. Plus, it's more detrimental to her than beneficial. But….a 'Like' or two a day on her page won't kill you and it could just help her with her career.
So, nope, I may not be the best Cochita Wurst fan when it comes to Facebook likes (although I am going to get better), but I sure as heck am going to be when it means getting off my happy a**, and getting the rest of you to show your support.
Now….trot off and do it! 🙂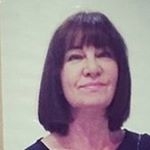 Latest posts by Michelle Topham
(see all)