Throughout the decades Doctor Who has been on the air, there have been some incredibly cool monsters, enemies, and just plain creepy things. Nothing has been more creepy, though, than the Autons that have popped up in a few episodes of the classic sci-fi show.
Autons first appeared in Doctor Who in the 1970 episode Spearhead from Space, and anyone who watched the show back then probably had nightmares about shop dummies coming to life and killing them for weeks afterwards. They really did seem that frightening.
Now, this week the BBC has put together a short video of five classic Doctor Who Auton moments that, if you're a big fan of Doctor Who, I guarantee you will remember them all.
Starting off with scenes from 'Spearhead from Space', it moves onto those first fabulous minutes in 'Rose', when Rose Tyler first comes on the scene, and is chased by Autons from the department store she's working at.
We then go back to 1971 for a clip from 'Terror of the Autons', with that extremely unscary plastic chair.
Watch the BBC's 'classic Doctor Who Auton moments' in the video below.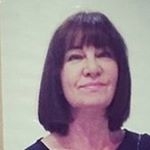 Latest posts by Michelle Topham
(see all)