Sentai Filmworks has just announced the upcoming release of Hayate the Combat Butler Ultimate Collection on Blu-ray pre-order, and at a price that is pretty damned affordable.
The Hayate the Combat Butler Ultimate Collection comes with a ridiculous number of hours of entertainment —  2585 minutes, or over 43 hours of content.
That is all four seasons, which is episodes 1-101, plus the movie "Heaven is a Place on Earth". The collection also comes with seven clean opening animations and 19 clean closing animations.
All of this is on 14 discs.
Hayate the Combat Butler first season aired in Japan between April 1, 2007 and March 30, 2008, and in the United States beginning in October of 2007.
Season two began airing in April, 2009, followed by the movie "Heaven is a Place on Earth" hitting movie theaters in 2011. Season three aired in 2012, with the fourth season completing all currently created seasons in 2013.
For Hayate the Combat Butler fans then, this brand new Ultimate Collection is absolutely comprehensive and should be a must buy.
The Hayate the Combat Butler anime series was written by Shinichi Inotsume and Junki Takegami, and is based on the manga series by Kenjiro Hata.
The scenario of the series goes like this:
Hayate Ayasaki's life wasn't great, but when he loses the job he used to support his good-for-nothing family, and his deadbeat parents sell him to the Yakuza for cash, it really hits rock bottom! Faced with having to pay off the huge debt before he's converted into black market organ parts, a desperate Hayate decides to kidnap oddball heiress Nagi Sanzenin for ransom… but when even that goes wrong and he accidentally ends up rescuing Nagi from other kidnappers, it turns out that Hayate is the bodyguard that Nagi has been looking for!

So now he's the Sanzenin family's butler, and… maybe… it might be the start of a potential romantic relationship… assuming Hayate can survive the on-the-job training, of course. 
You can currently pre-order the Hyate the Combat Butler Ultimate Collection on Blu-ray at Sentai. Pre-order price is $84.99, down from the regular retail price of $129.98.
Check out the official trailers below to see all the fun you're missing!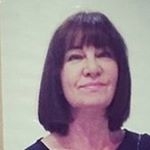 Latest posts by Michelle Topham
(see all)