The upcoming HBO adaptation of the Watchmen graphic novel just got an incredibly dark, intense and urgent trailer, which leads me to believe this new HBO original series is likely to be stellar.
Especially when you see who is starring in it, and who wrote it.
Advertising
Starring Academy Award-winner Regina King, Don Johnson, Jeremy Irons, Jean Smart, Tim Blake Nelson, Yahya Abdul-Mateen II, and Louis Gossett Jr., Watchmen was written and executive produced by Damon Lindelof (Lost and The Leftovers).
It will be Lindelof's first series for HBO since the finale of the critically acclaimed and much-loved The Leftovers.
It is a series he says is a 'remix' of the Moore and Gibbon's original comics, and definitely not a sequel.
In the original comic books, superheroes helped the United States win the Vietnam War and stop the exposure of the Watergate scandal.
Decades later, however, vigilantes are no longer lauded and are in fact banned, superheroes went 'legal' when they began working for the U.S. government, and the country is on the brink of World War III with the Soviet Union.
Advertising
Vigilantes, however, are tired of being kept in the shadows, and now believe it is time to come forward and change the world.
Whether this alternate reality is what we will see in the HBO adaptation of the Watchmen graphic novels, only time will tell but, from the intensity and darkness of the Watchmen trailer, my guess is, no, probably not.
It's likely to be even better.
Watchmen will air on HBO sometime in the Fall.
Meanwhile, watch the official Watchmen trailer below, and see where you think this iconic story will go.
Related reading: Listen to Max Richter's 'The Leftovers' soundtrack — it will break your heart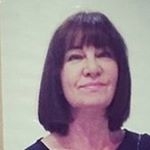 Latest posts by Michelle Topham
(see all)