Another upcoming anime series featuring adorably cute girls is the Studio 3Hz series Healer Girl.
This weekend, a new Healer Girl key visual has been released to help promote the original anime.
The colorful and very cute visual features the show's four main characters — Reimi, Sonia, Hibiki and Kana — excitedly showing how much they believe music can heal the world. (see below)
Along with the Healer Girl key visual, videos promoting the anime's opening and ending theme songs have also been uploaded to the anime's official website.
The OP is titled 'Feel You, Heal You', and is being performed by singer unit Healer Girls (aka voice actresses Karin Isobe, Akane Kumada, Marina Horiuchi and Chihaya Yoshitake).
'Believe Like Singing' is the title of the ED, and is also from Healer Girls.
Both songs are catchy and upbeat and, if they are indicative of the songs that are likely to be featured in this music-themed anime series, then it could be a must watch.
Especially as the music on the show is being composed by Ryō Takahashi, who also provided the music for Citrus, The Vampire Dies In No Time, Tribe Nine, Classroom of the Elite, and Please Tell Me, Gaiko-chan!
Information about the Healer Girl plot looks like this:
'Voice medicine' is believe to cure illnesses and injuries, and those who perform medical treatment by singing are called 'healers'.

Healer Girl follows three apprentice healers at the Karasuma Voice Treatment Center — KanaFujii, an energetic mood maker, Reimi Itsushiro who is quite aggressive, and Hibiki Morishima, an older sister who is quiet but firm.

Every day after school, the three head to the center where they train to become fully licensed healers. They are joined by Sonia Yanagi, who is already qualified as a healer.
Healer Girl is directed by Yasuhiro Irie (Fullmetal Alchemist: Brotherhood), with script and series composition is by Noboru Kimura (Kemono Jihen).
Yukie Akiya (Princess Principal) is responsible for character design.
The anime itself will premiere sometime in Spring, 2022.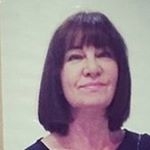 Latest posts by Michelle Topham
(see all)