Hearthstone open beta kicks off
If you've been dying to get into the Hearthstone open beta and you live in North America, now is your chance as it's just kicked off in the North America region with Blizzard saying other regions will be getting the Hearthstone open beta in just days.
How do you know when you can play? When you go to the Hearthstone website, and you see a big purple button that says "Play Free Now".
Hearthstone open beta already accessible in Asia
Interestingly, however, it looks like the Hearthstone open beta may have already opened in other regions besides North America as I'm in Asia and it's accessible to me as of this afternoon.
Yes, sirreee, I have the big purple button, I've already downloaded the Hearthstone beta set-up package and I'll be trying the game out in just a few minutes.
Don't forget, while this is a free-to-play card game, it is possible to spend a shed-load of money by upgrading cards because you get impatient and want them NOW.
If you can keep your cool, though, according to Blizzard you will get access to all the available cards, you'll just have to wait a bit longer to grab them.
Now trot off, sign up, download and get playing as Hearthstone looks like one decidedly awesome card game.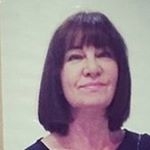 Latest posts by Michelle Topham
(see all)