I know it seems I often go back to Graham Norton when it comes to Memories Monday segments but, honestly, his show is so funny and so good, why wouldn't I?
After all, when you've got both Helen Mirren and Emily Blunt talking about being naked on film on Graham Norton, why would you possibly want to watch anything else?
The Helen Mirren and Emily Blunt segment on Graham Norton took place over five years ago. On series 8, episode 14 of The Graham Norton Show, and it all started because Graham wanted to talk about Calendar Girls — that fabulous movie Helen Mirren starred in that featured a lot of half-naked older women.
Because, remember, they were making a topless calendar.
And when it came to being naked on film, Graham asked Mirren if she was relaxed about that while filming the movie.
"No, not particularly relaxed about it," Mirren replied. "But, you know, you just have to get on with it. I was the one who encouraged everyone else saying, "Don't worry, it's fine. It's not as bad as you think it's going to be".
"Because a lot of the other girls, the women, had not done that before and they were dreading it. And just mortified. So I was sort of encouraging them, telling them it wouldn't be as bad as they thought it would be".
Emily Blunt said she had also been naked on film and, even though Norton said he'd "missed it", she admitted her first nude scene was in her very first movie.
"It was called 'My Summer of Love' and involves girl on girl actually".
She went on to say she was "amazed when she was told the set was going to be a closed set", only to discover that meant the 'limited number of people necessary for the shot' was actually a lot more than you might expect.
So what happened when Emily Blunt did her first nude scene? Watch the Graham Norton clip below to find out. Happy Memories Monday.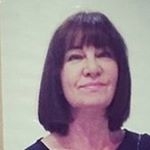 Latest posts by Michelle Topham
(see all)