Sure, Academy Award winning British actress Helen Mirren might have been made a Dame by Queen Elizabeth, but that's never stopped her enjoying a little raucous fun like the rest of us. That's why Mirren was obviously more than up for a funny mirror skit on The Tonight Show Starring Jimmy Fallon this week – a skit that saw Jimmy asking silly questions to 'Mirren Mirren on the Wall' and Mirren herself answering him.
The sketch is even funnier to watch as Fallon has a hard time keeping a straight face while Helen reels off hilarious answers to his questions, and all in rhyme.
Even Helen Mirren herself smiles broadly at some of her comebacks as they really are just daft. Then again, she's always been fabulous on live TV as this Jon Stewart appearance also shows.
Looking for a little light comic relief to brighten up your day? Watch Helen Mirren do her thing, wonderfully as usual, in 'Mirren Mirren on the Wall', and that should amuse you nicely.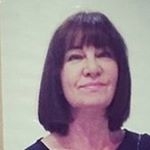 Latest posts by Michelle Topham
(see all)