Helen Mirren likes the Fast and Furious franchise, and would love to do her own stunt driving on it
The wonderful Helen Mirren was on Late Night with Seth Meyers where she talked about her crush on Vin Diesel. Helen said her crush came from listening to a speech Diesel gave at an event.
"He was so smart and so funny and so cool, and I just sort of fell a little bit in love with him right then".
Advertising
Mirren is also a fan of the Fast and Furious franchise as she loves to do her own stunt driving. She even drove her own Landrover when she played The Queen.
And, of course, don't forget Helen Mirren was once on Top Gear, as she tells Seth Meyers, where she drove a lap on a race track and got a good time.
Watch the video of Helen Mirren's Top Gear lap below if you don't believe her, and then why not lobby the Fast and Furious producers to get her on the next movie. She'd be fabulous.
Finally, if you love Dame Helen Mirren as much as I do, don't miss her talking to Jonathan Ross about wild sex. She's very very funny.
Advertising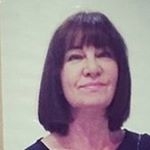 Latest posts by Michelle Topham
(see all)