Dame Helen Mirren proved she's nothing like The Queen this week, the character she played in the movie of the same name, when she appeared on The Tonight Show Starring Jimmy Fallon. Why?
Because sucking down Helium out of a balloon, and then talking to Jimmy Fallon in a high, squeaky voice was something she absolutely loved doing. So much so, she happily agreed when Fallon asked her if she would.
I haven't done this since I was about 11", she said.
Helen Mirren even gave an acceptance speech, while Fallon handed her a toy panda, all in the same Helium-induced high, squeaky voice.
And, yes, it was hilarious, as both Mirren and Fallon giggled so much while doing it, and Mirren even got a little raunchy and rude, causing Jimmy to erupt in even more giggles.
Watch Dame Helen Mirren sucking down Helium in the video below. Isn't that fabulous?
And for more on Dame Helen, check out these:
Helen Mirren talks about wild sex with Jonathan Ross
Helen Mirren refuses to have L'Oreal photos retouched
Helen Mirren is nude for 'New York' magazine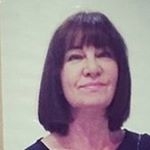 Latest posts by Michelle Topham
(see all)