Dame Helen Mirren has signed with L'Oreal Paris as their new UK ambassador but, in her contract, she's insisting 'Don't retouch my image'. That means, what we'll see with Helen Mirren's L'Oreal campaign is just how she looks naturally, and a huge change from the airbrushed celebrities that normally grace our magazine pages. Way to go, Helen!
When talking about her new opportunity and why she didn't want her photos tampering with, Mirren told The Telegraph,
"I am not gorgeous, I never was, but I was always OK-looking and I'm keen to stay that way."
She went on to talk about her new L'Oreal campaign being 'what you see is what you get' by adding, "I hope I can inspire other women towards greater confidence by making the most of their natural good looks."
Don't forget, Helen Mirren was also the person who posed nude for New York magazine at the age of 65, proving once and for all, women can still be sexy at any age.
She really is amazing.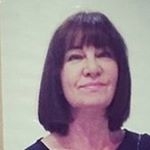 Latest posts by Michelle Topham
(see all)