The upcoming anime series HeyaCamp Episode 0 is up on YouTube for a limited time starting today.
The first spin-off of the excellent anime Laid-Back Camp (aka Yuru Camp) is due to be aired on Japanese TV on January 6th, so animation studio C-Station has decided to give fans a taste of what they can expect in the new show.
Sadly, though, while HeyaCamp Episode 0 looks just as comfy as its predecessor, there are no English subtitles available on the video. So, if you don't speak Japanese, what the show is about can only be guessed at currently.
Not too difficult, though, as it seems the girls want to buy a tent like the ones in the catalog they have just received. But…the cost is a little beyond their price range.
HeyaCamp is being directed by Masato Jinbo, and has been written by Mutsumi Ito, who was also the writer of Laid-Back Camp. The character design is by Mutsumi Sasaki.
With the above three Laid-Back Camp staff being involved in the production of HeyaCamp, that means we can probably expect the same laughs, cuteness and same sensibility of the original anime series.
As for music, Asaka will also again be providing the opening theme song.
Check out the just released HeyaCamp Episode 0 in the video below, but do it quickly before the 'limited time' is up and the video is taken down.
And, if you missed the gorgeous HeyaCamp key visual that was released a few weeks ago, you can oggle that here on Leo Sigh.
Related reading and listening: Laid-Back Camp's ending theme song 'Fuyu Biyori' by Eri Sasaki is perfect for the series — listen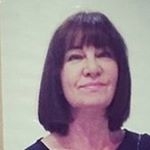 Latest posts by Michelle Topham
(see all)